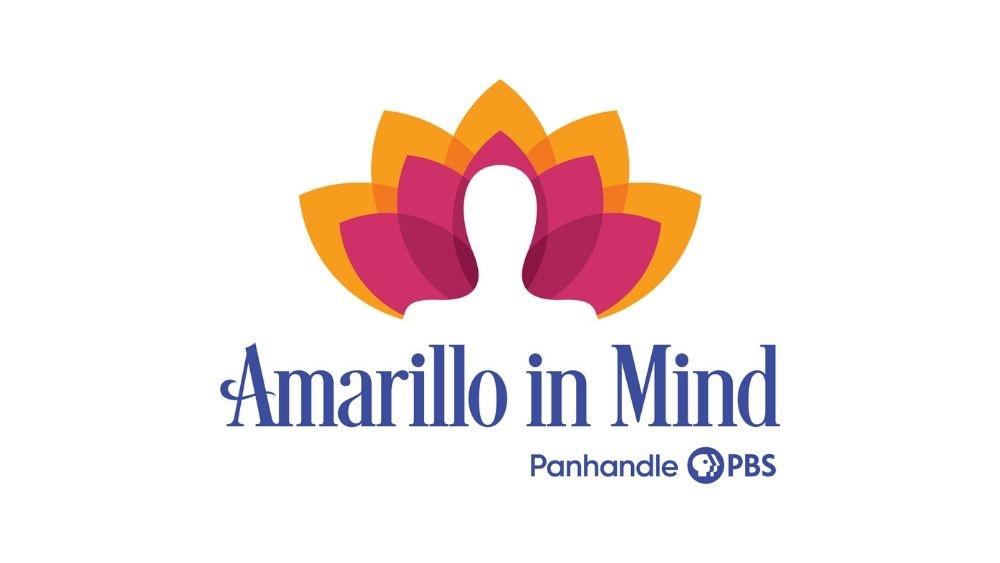 One in five U.S. adults experiences a mental illness — one in five. Yet, we still struggle to speak openly about behavioral health and treatment.
Panhandle PBS seeks to change that narrative with "Amarillo in Mind," a new video series. The series was originally planned for 2021, but became even more critical given the impacts of COVID-19. "Amarillo in Mind" will share information and coping strategies offered by mental health professionals across the Texas Panhandle.
Panhandle PBS works with groups such as the Panhandle Behavioral Health Alliance and Texas Panhandle Centers Behavioral and Developmental Health to bring insightful interviews with professionals and with people who have lived with mental illness and disorders. We know isolation, depression, anxiety, substance abuse and other problems can be caused or worsened by the pandemic. But, a conversation about mental health has been and always will be needed.
Some statistics:
16 million Americans live with major depression

42 million live with anxiety disorders

10 million adults have co-occurring mental health and addiction disorders.

Serious mental illness costs the U.S. $193 billion in lost earnings every year.
The effects of mental illness reverberate through a community. "Amarillo in Mind" will address help for children, teens, adults and seniors, first-responders and essential workers, parents-turned teachers, work-from-homers and other members of our community.
211 Texas
Dial 2-1-1 for local information, referrals and community resources.
Advo Companies
Advo Companies, Inc., provides a wide variety of programs and services to those with intellectual disabilities, as well as some physical disabilities and conditions.
Area Agency on Aging of the Panhandle
The Area Agency on Aging of the Panhandle advocates for the rights of older people in the Texas Panhandle and offers a range of programs to help both the elderly and their caretakers.
Dailey Recovery Service
daileyrecoveryservice86.vpweb.com
Dailey Recovery Service aims to help individuals overcome substance use, abuse and addiction through recovery and treatment.
Family Support Services Telehealth Counseling
806-342-2500
Family Support Services offer a variety of counseling services, from marriage and family counseling to trauma-focused counseling and counseling for children.
Living Intentionally Ministries
Livingintentionallyministries.org
Living Intentionally Ministries provides Christian Community Development while also assisting individuals with completing educational goals such as ESL certification, GED completion, two or four-year degrees, industry certifications and more.
Meadows Mental Health Policy Institute
Okay to Say is a public awareness campaign focusing on opening up the conversation on mental health.
Panhandle Behavioral Health Alliance
Panhandlebehavioralhealthalliance.org
The Panhandle Behavioral Health Alliance works to improve mental health service delivery in the Texas Panhandle, and offers resources on behavioral health.
Parent Education Network
The Parent Education Network provides a wide variety of services and educational resources for parents of children with all kinds of disabilities.
Regence Health Network
Regence Health Network is a healthcare system that offers many different medical services, including COVID-19 mental health resources.
Texas Health and Human Services toll-free COVID-19 Mental Health Support Line (24/7)
1-833-986-1919
Texas Health and Human Services is a statewide organization offering resources and assistance programs for a variety of issues Texans may face, including a 24/7 COVID-19 Mental Health Support Line.
Texas Panhandle Centers 24/7 Crisis Hotline
806-359-6699 Amarillo area
1-800-692-4039 toll-free
Texas Panhandle Centers Behavioral and Developmental Health assists residents of the Panhandle with behavioral health, intellectual and developmental disabilities and delays.
Texas Panhandle Centers Screening Line
806-337-1000
Texas Panhandle Suicide Prevention Coalition
www.facebook.com/TexasPanhandleSuicidePreventionCoalition
The Texas Panhandle Suicide Prevention Coalition aims to educate residents of the Panhandle on suicide, as well as supporting families surviving suicide.
Turn Center
Turn Center provides physical, occupational and speech therapy for children of all ages in the Texas Panhandle.
Uniting Parents
Uniting Parents offers support and a variety of programs for families with children who have chronic illnesses and/or disabilities.
The Amarillo VA Healthcare System offers a variety of high-quality mental health services to veterans in the Texas Panhandle, including virtual options.
Telephone or Video Appointments
Veterans may receive care at home, either over the phone or via video using VA Video Connect on their computers, smartphones, or tablets. To set up telephone or video appointments, Veterans can send their provider a secure message on My HealtheVet by visiting myhealth.va.gov. To learn more about VA Video Connect, visit mobile.va.gov/app/va-video-connect.
Mental Health Information and Resources
Prescription Refills
Veterans may request prescription refills, order, and have medications delivered to their homes using the MyHealtheVet website or the Rx Refill mobile app. Download the app at mobile.va.gov/app/rx-refill.
Text Message Reminders
Veterans may use Annie's Coronavirus Precautions protocol to send automated text messages with information about COVID-19. This application helps Veterans monitor symptoms and can assist if they need to contact their VA facility for care. Enroll at mobile.va.gov/annie.
Secure Messaging
With My HealtheVet, VA's online patient portal, Veterans may send online secure messages to their VA health care team to ask non-urgent health questions. Register at www.myhealth.va.gov.
Local support provided by