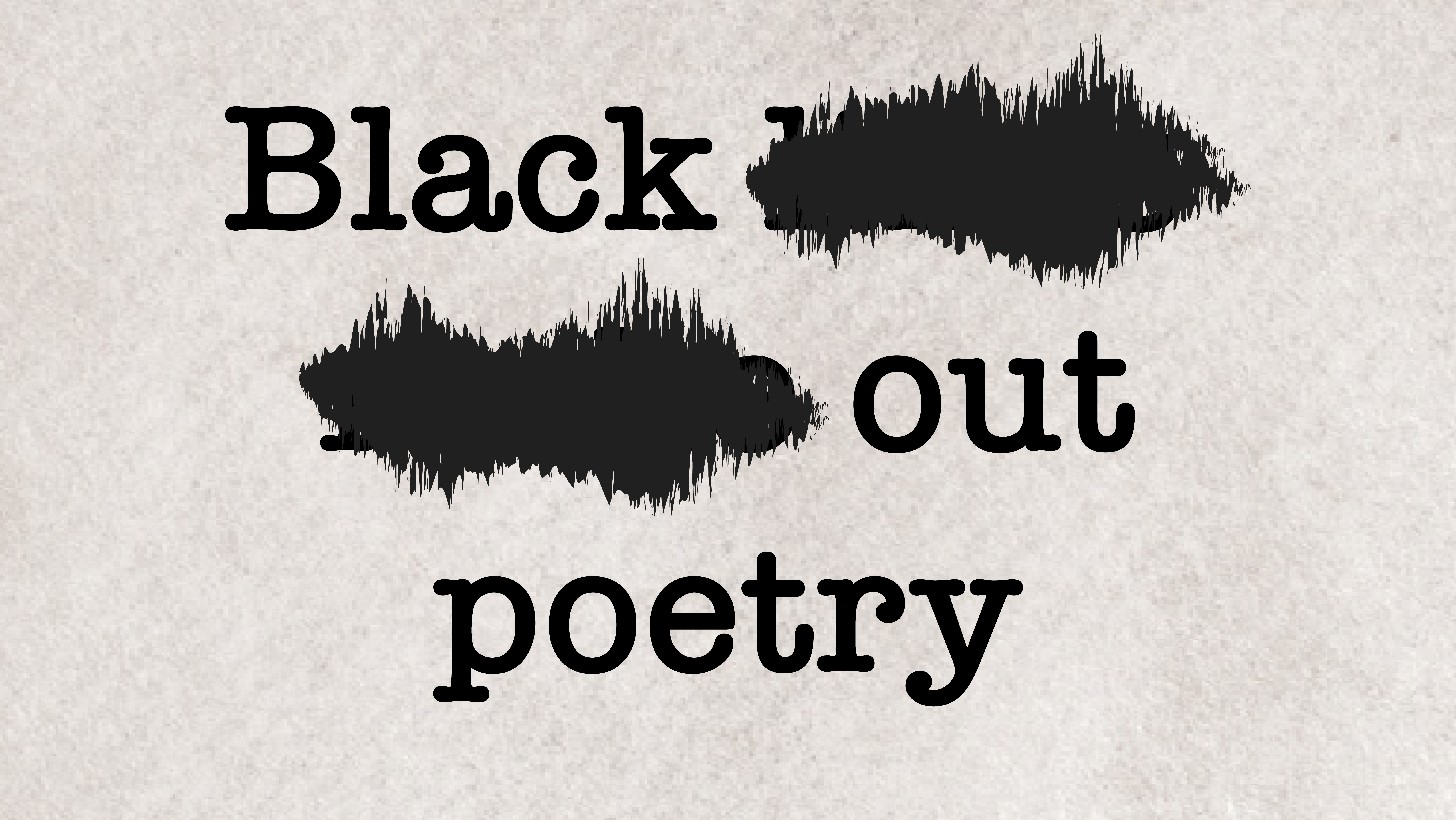 Panhandle PBS has partnered with the Amarillo Public Library for a blackout poetry program
On Monday, March 22, a blackout poetry program begins for secondary and post-secondary students. Take home poetry kits will be available for pick-up at the Downtown Library. Each kit will contain a copy of Ernest Hemingway's The Old Man and The Sea along with supplies for creating a blackout poem from the pages. Two winners – most beautiful and best poem – will be chosen and announces on April 5 when Hemingway premieres on Panhandle PBS.
Blackout poetry is poetry created by taking a piece of text, often from a book, and marking out chunks of text to make a new message. Check out an example below to get started, and come back for a display of submissions!
Hemingway airs from 7 to 9 p.m., April 5 through 7 on Panhandle PBS.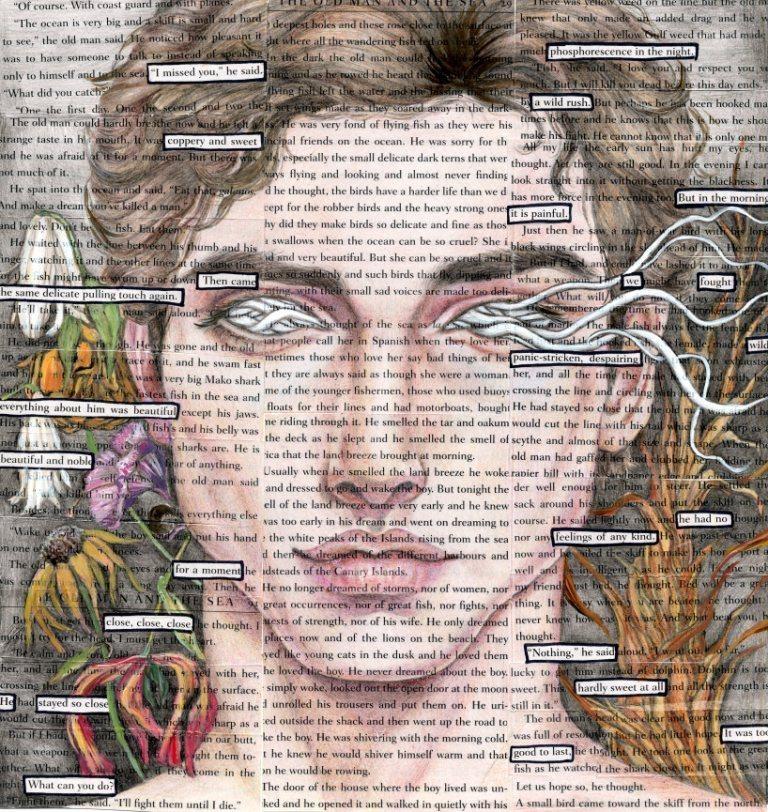 ---
Corporate funding for HEMINGWAY was provided by Bank of America. Major funding was provided by the Annenberg Foundation, The Arthur Vining Davis Foundations, and by "The Better Angels Society," and its members John & Leslie McQuown, the Elizabeth Ruth Wallace Living Trust, John & Catherine Debs, The Fullerton Family Charitable Trust, the Kissick Family Foundation, Gail M. Elden, Gilchrist & Amy Berg, Robert & Beverly Grappone, Mauree Jane & Mark Perry; and by the Corporation for Public Broadcasting and PBS.