Season four of "Check Me Out: A Podcast for Book Lovers" premieres on August 9, 2022. A collaboration between Amarillo College's FM90, Amarillo Public Library and Panhandle PBS, the series celebrates books and reading with eight new podcast episodes with guests from the Texas Panhandle.
Season four of "Check Me Out" features the following episodes:
#032 Underrated Books: Books that should have been bigger and why they weren't. Guests: Stacy Clopton, Amanda Barrera.
#033 Mental Health: Paralleling Panhandle PBS's new series on exploring "The Little Things" we can do to improve our mental health. Guests: Cindi Wynia, Karen Welch.
#034 Black Lit: The Black experience through fiction and non-fiction books. Guests: Delores Thompson, RJ Soleyjacks, Stacy Clopton.
#035 Doin' Knit Yourself: Hands-on creations, saving money, spending time with family, and Amarillo Public Library's MakerSpace. Guests: Ben Wilting, Carmel Barnhill.
#036 Psycho Thriller qu'est-ce que c'est? Escaping into page-turners with a dark side. Guests: Stevi Breshears, Bridget Hefner.
#037 I Dream of Genealogy: Exploring family history and Amarillo Public Library's extensive genealogy resources. Guests: Cindy Wallace, Natalie Barrett.
#038 Americans and the Holocaust: Paralleling the Amarillo Public Library's exhibit and Panhandle PBS's premiere of the new film by Ken Burns, Lynn Novick and Sarah Botstein: "The U.S. and the Holocaust." Guests: Cynthia Hunt, Melody Boren.
Off the Page with author and screenwriter Skip Hollandsworth.
"Check Me Out: A Podcast for Book Lovers" is available on iTunes, Soundcloud, Spotify and other podcast apps and podcatchers.
The podcast was launched in 2018 as a local engagement effort around the national PBS initiative, "The Great American Read." Support for season four of "Check Me Out: A Podcast for Book Lovers" is provided by Friends of the Amarillo Public Library, Brick and Elm Magazine,Humanities Texas and WETA.
Special thanks to our Season Four supporters: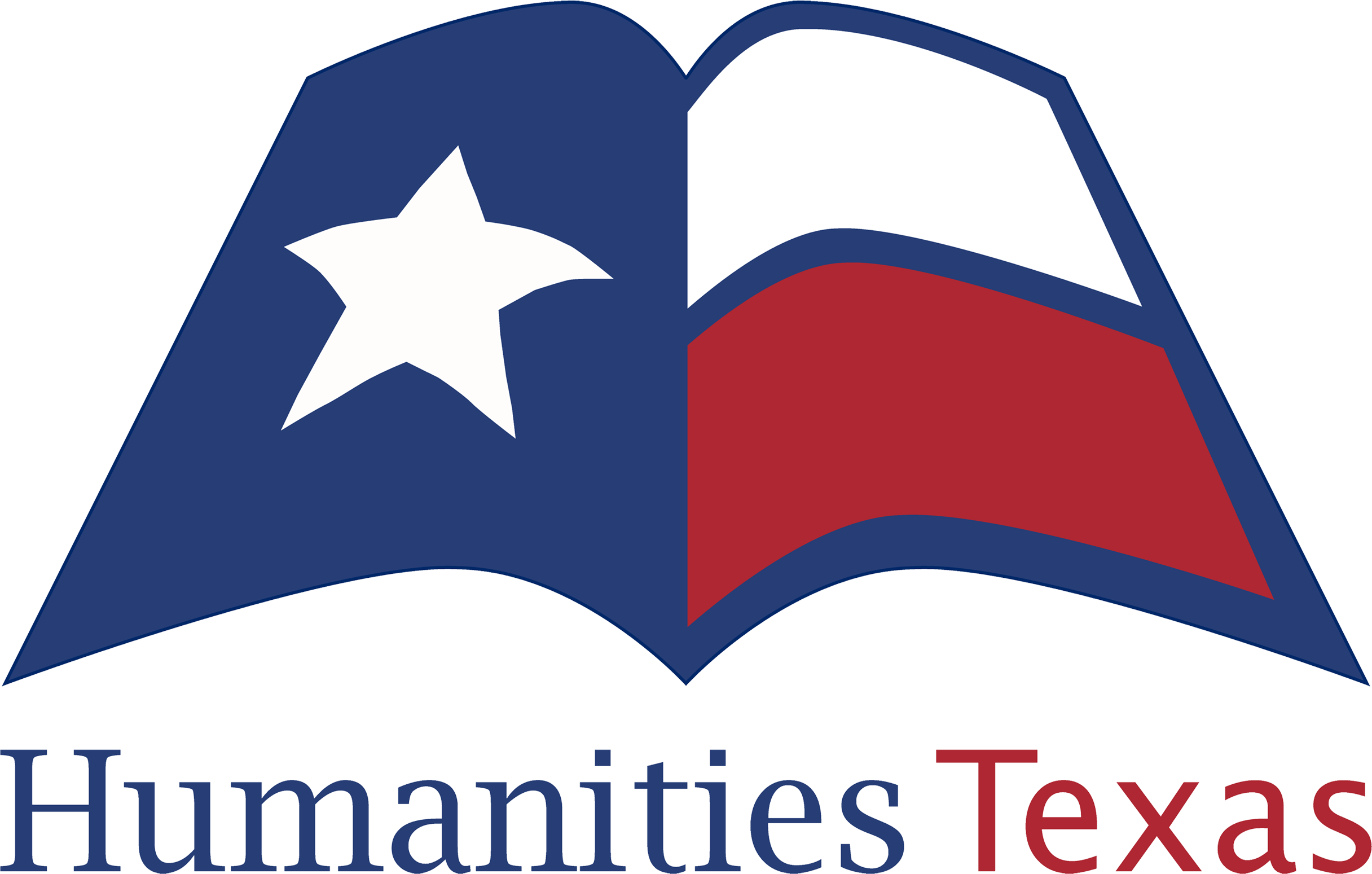 This podcast is made possible in part by a grant from Humanities Texas, the state affiliate of the
National Endowment for the Humanities.